Complete House Cleaning in Frisco, TX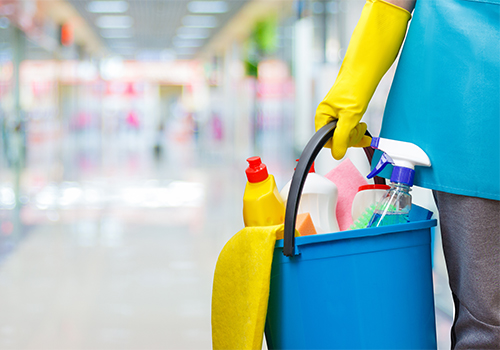 Scrubs Home Cleaning is the premier provider of house cleaning in Frisco, TX. You've likely seen our signature Scrubs Home Cleaning SUVs in communities throughout the Northern Metroplex! Count on us to provide you with thorough and comprehensive whole-home cleaning services.
Our knowledgeable and professional cleaning associates strive to provide the gold standard in cleaning, providing specialized attention to each and every room of your house. We get to know your needs and wants, so we can strive to be the best possible maid service in Frisco, TX.
Comprehensive Cleaning Services
Scrubs Home Cleaning implements a holistic approach to house cleaning that leaves your home spic and span. If you are looking for comprehensive cleaning services, look no further than Scrubs Home Cleaning. Here's what you can expect from a Scrubs Home Cleaning appointment:
Kitchen Cleaning
It's imperative that you prepare your food in a clean and germ-free environment. That's why Scrubs Home Cleaning pays extra attention your kitchen. In every kitchen, we wipe down the counters, clean the inside of the microwave, scrub the sink, clean the top of the refrigerator, wipe the cabinets and mop the floors.
Bathroom Cleaning
Bathrooms often require extra attention during cleaning sessions. Thankfully, Scrubs Home Cleaning is able to provide that extra attention. We wipe down mirrors and glass surfaces, mop the floors, disinfect and scrub toilets, clean bathtubs and shower areas and remove trash from bathrooms during our cleaning appointments.
Room Cleaning
Scrubs Home Cleaning is a holistic maid service in Frisco, TX. Each of our cleaning appointments includes a slew of general cleaning services. You can expect us to dust the baseboards, vacuum the carpeting, wipe window sills, replace trash bags, dust furniture and fans, make beds and wipe window sills in each and every room.
Call Today for House Cleaning
Don't spend your time off trying to knock out a few dust bunnies. Make the most of your valuable time, and call Scrubs Home Cleaning today at 972-294-8639 to learn more about our comprehensive cleaning services and receive a free house cleaning cost estimate.