Routine Cleaning Services in Frisco, TX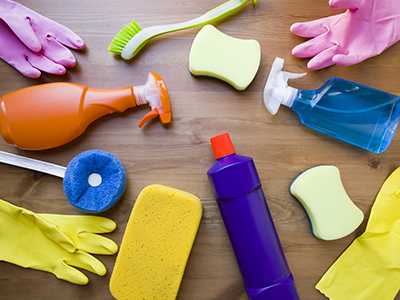 Scrubs Home Cleaning provides homeowners in the northern Metroplex with the services they need to keep their homes looking great. You can count on us to provide you with comprehensive routine cleaning services in between your deep cleaning appointments. And, because we assign specific teams to your home, rest assured your home cleaning in Frisco, TX will be thorough and consistent, every time.
Routine Services
Our routine cleaning services help homeowners keep their living space pristine in between regularly scheduled deep cleaning appointments. Our approach to whole-home cleaning services in Frisco, TX is thorough and reliable, whether you're looking for a deep cleaning each month or a regularly scheduled tidying each week. Here are just a few of the things you can expect during a routine cleaning:
Dusting

During routine cleaning services, we will dust all of the surfaces in your home. Dusting helps remove allergens from your living space, and provides a more aesthetically appealing appearance.

Disinfecting

We will disinfect toilets, sinks, towels and other sensitive surfaces during our routine cleaning services. We work hard to help keep you and your family healthy in between deep cleaning appointments.

Surface Cleaning

Our staff will wipe down and scrub any hard surfaces in your home during a routine cleaning appointment, including countertops, floors and more. This simple service helps you save time and keeps your home looking great.

Trash Removal

Scrubs Home Cleaning team members will remove and replace trash bags from bathrooms, kitchens, bedrooms and other living spaces during routine cleaning appointments.
Schedule Routine Cleaning
Schedule a routine cleaning service to keep your home looking its best. Scrubs Home Cleaning offers comprehensive services designed to keep your home squeaky clean, even in between deep-cleaning sessions. Call us today at 972-294-8639 to learn more about our regularly scheduled routine cleaning services.